You Need This Sign up for The BariGirls Newsletter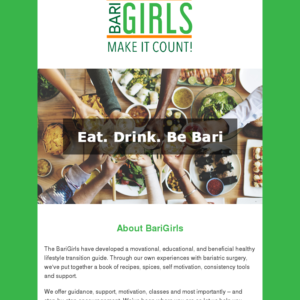 Good news, making it count, recipe of the month and great healthy eating advice.  You need our monthly newsletter and the best news yet, its only 25 cents a week. That's $1 a month and the world of healthy eating and great information is yours!!!!
Click on the link below to join us!!!!!