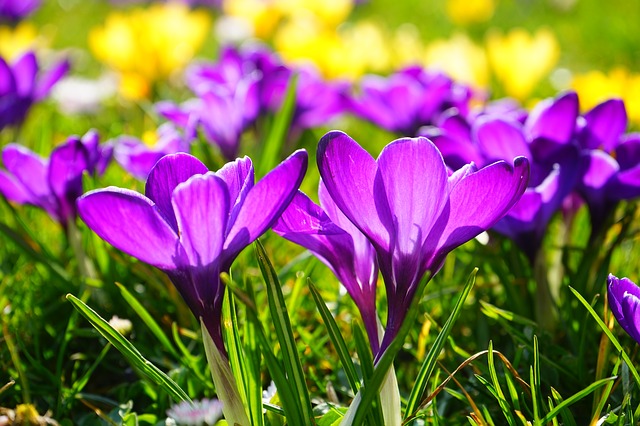 Very soon spring will be here and there is nothing like grabbing that inspiration from the longer, sunnier days and blooming flowers to start fresh with your diet.
Over the winter and when we are spending more time indoors it can be really difficult to shake up a food routine because it is just easier to stick with the tried and true -especially if you have opted for grocery delivery over the last year instead of shopping in person.
When spring comes around however it is a great opportunity to infuse some new fruits and vegetables as well as a few new recipes into your daily eating habits.
You will no doubt start to notice more colors popping up in the produce department with good reason. Asparagus, peas, beets and carrots are "spring" vegetables that are now at their best for eating raw in salads or serving up as a delicious sautéed side dish.
Apricots, oranges, cherries and kiwis will all make an appearance soon and are excellent additions to afternoon snack rotations or after dinner dessert creations.
Embrace this time to revamp your attitude towards healthy eating habits if you have found yourself in a rut recently. Don't be tempted to continue bad habits that might have developed during the dark hibernating days of colder weather but rather use this time to set new goals and try new things.
Your exercise schedule is another area where you can take advantage of the changing of the seasons. Instead of limiting your workouts to the indoors, head outdoors for a hike in the woods or a run at a local park. Sunshine and fresh air revitalize the body and the mind and springtime is a great time to get outside and blow the cobwebs from your regular fitness routine. Join a walkers group to make new friends and add to your support system or add in some pool exercise classes to strengthen joints and improve upon flexibility.
Start planning now for that first warm spring day so when it finally does come you will be armed and ready with a list of exciting foods to start incorporating into the new recipes you've pinned! Vow to have a brand-new attitude towards healthy living when the brand-new season arrives. You can do it!!  Your BariGirls know you can!!!!!  Order your copy of our book, "Eat, Drink, Be Bari" for guide to better choices.  Its on our homepage under the tab "Shop"