Lose at Least 22 Pounds in 2022!!!!! – Updated 2/20/22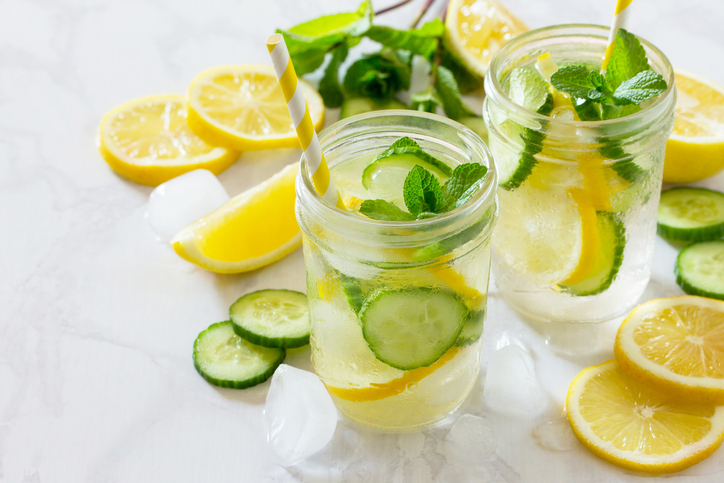 Alright everyone 2022 is here and we want to help you lose at least 22 pounds in 2022.
Come back often and see what next step we have added to help you lose 22 pounds in 2022.
GOAL ONE                           
Drinking infused water daily:
Add one sliced kiwi, 1 sliced lemon, 1 sliced lime and 1 sliced cucumber to a pitcher of water and refrigerate overnight.
Benefits:
Kiwi:  Its uncanny ability to keep skin hydrated due in large part to the fruit's high concentration of vitamin C.
Lemon:  It supports weight loss aids in digestion and freshens breath.
Lime:  Has nutrients that boost immunity and helps in preventing kidney stones.
Cucumber:  May help lower blood sugar, promotes hydration and can promote regularity.
Stay tuned as we give you tips to help you hit your healthy living goals.
GOAL TWO
Portion control:
You must remember to use a salad plate instead of a regular plate.
Chew, chew, chew during your meals.
Never get a second serving unless it is vegetables.