Introducing…….The BariGirls Make It Count Tea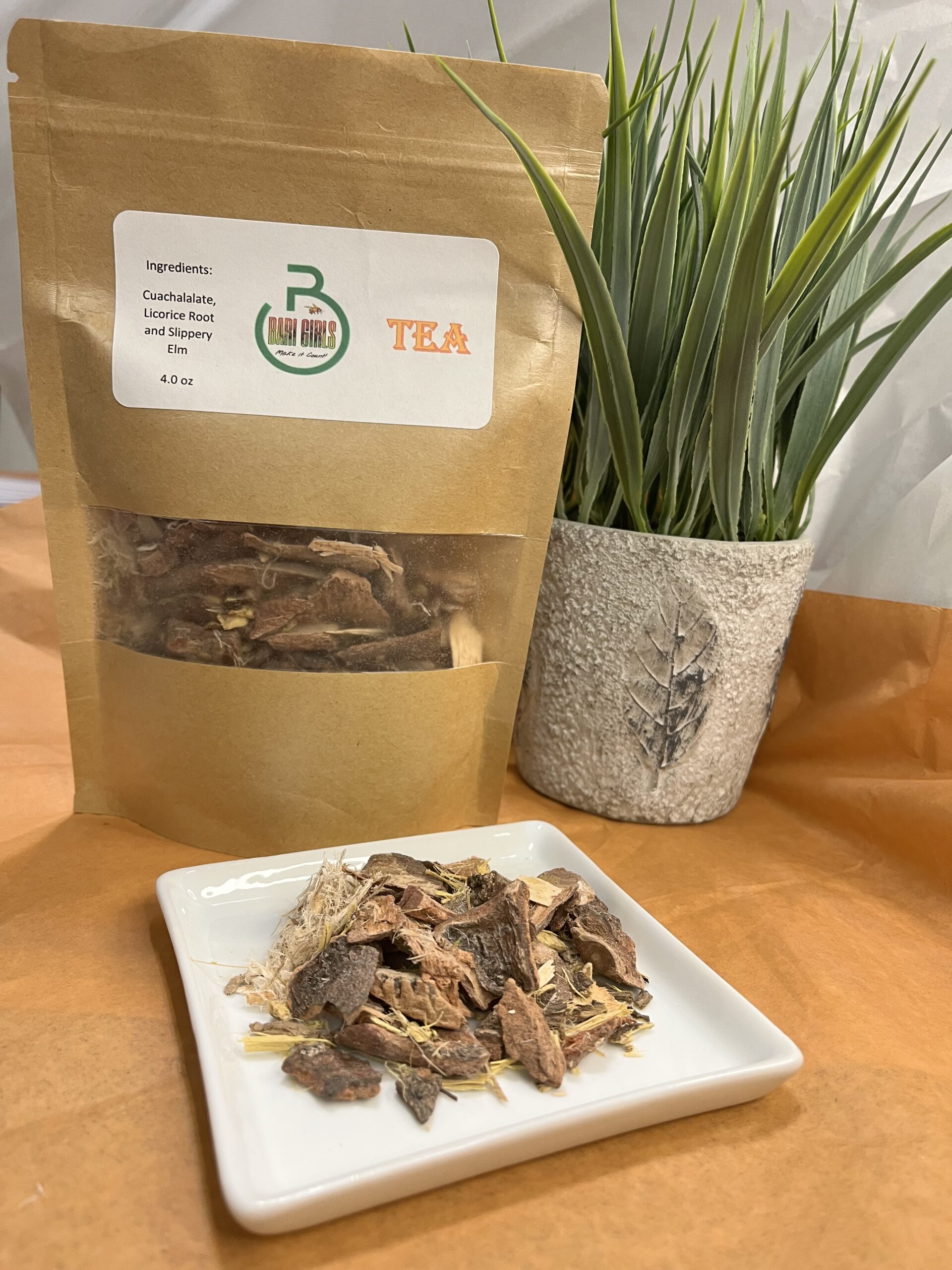 Introducing our Make It Count Tea.  This is the tea that we swear by.  We drink this delicious, sweet tasting tea regularly.  Let's talk about the benefits of our Make It Count Tea.  Our tea has three beneficial ingredients.  They are Cuachalalate, Licorice Root and Slippery Elm.  Let's break down each ingredient and its benefits.
Cuachalalate – In Mexican traditional medicine, the tree bark is decocted and drunk as a tea for a myriad of health problems such as alleviating digestive pain and renal discomfort, liver problems, as a blood purifier, to treat kidney infections, to lower cholesterol, for gall bladder stones, mouth ulcers, toothache, intermittent fevers, varicose veins, and diabetes.
Licorice Root – Has been known to boost your immune system, maintains digestive health, helps in PCOD (A hormonal disorder that causes enlarge ovaries with small cysts on the outer edges), cures skin ailments, cures cough and cold, helps with controlling cholesterol levels.
Slipper Elm – This is a powerful anti-inflammatory bowel, kills bacteria that causes ulcers, disease, smooths a sore throat, relieves asthma, fights constipation, combats heartburn and GERD (Gastroesophageal Reflux Disease), cures dermatitis and aids in weight loss.
With the above forces combined, you will have benefits galore with your Make It Count TEA.  As with any product, please consult your health care provider, especially if you are pregnant. 
Go ahead and click the link to order NOW!!!!!!   https://barigirls.com/product/the-barigirls-tea/