Maple Kale Crisps – Yes Please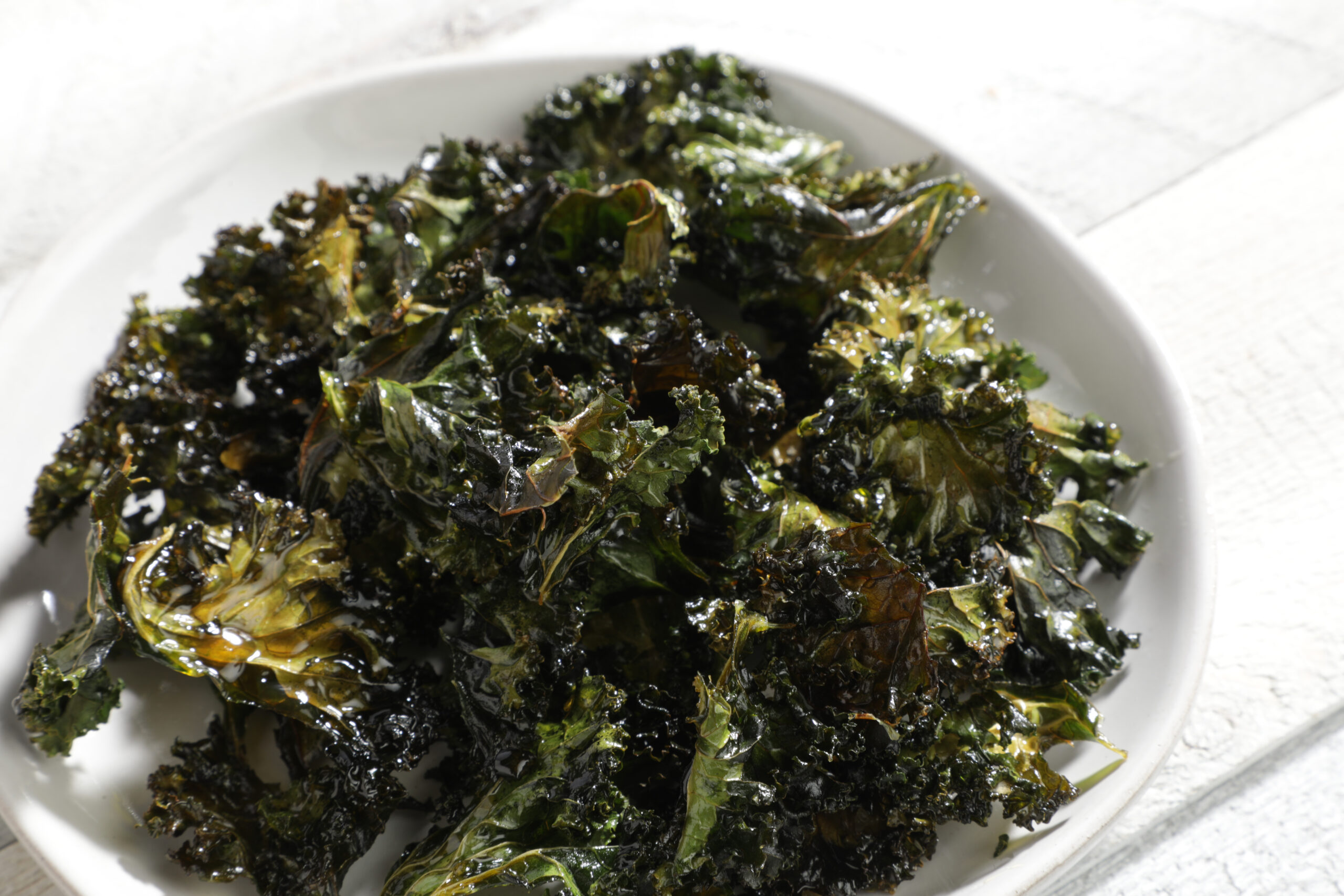 1 bunch kale – stems removed and discarded, leaves torn into even pieces
1 tbsp. extra light olive oil
2 tbsp. real maple syrup, or to taste
1 tsp. sea salt
Preheat oven to 350 degrees.  Line a baking sheet with parchment paper.
Blot kale thoroughly dry with paper towels if leaves are damp from washing.  Arrange kale pieces on the prepared baking sheet in a single layer and drizzle with olive oil and maple syrup, sprinkle with sea salt.
Bake in the preheated oven until the edges of the kale begin to brown slightly and the pieces feel crisp to the touch, about 10 – 15 minutes.  Check often after 10 minutes to prevent burning.