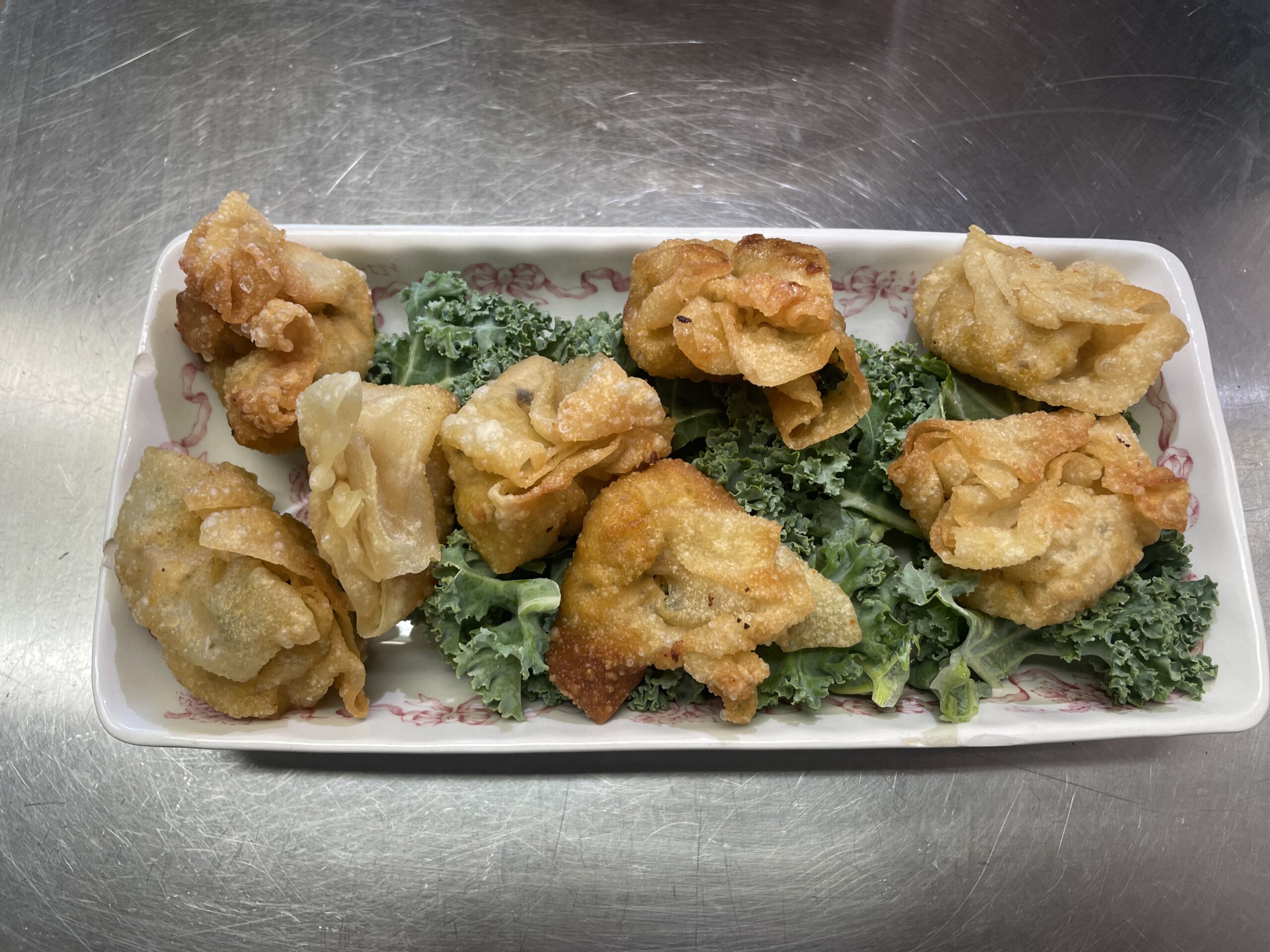 1 package Wonton Wrappers
1 package extra firm tofu
2 leaves chopped kale
1/3 cup chopped onion
6 tbsp nutritional yeast
4 tbsp Avocado mayo
BariGirls Sweet Seasoning https://barigirls.com/product/bari-sweet-seasoning/ to your taste or alternative seasoning
Sunflower oil (enough to cover half of the rangoon
In a medium mixing bowl, combine crumbled half block of the tofu, kale, onion, nutritional yeast, avocado mayo and seasoning.  Remove 5-10 wraps from package and place half a spoonful of tofu mixture in the middle of the wrapper.
Brush each corner of the wrapper with sunflower oil and pinch ends together (this keeps it sealed while frying).  Turn your skilled on to medium to high heat and add sunflower oil.  When oil is hot enough to add Rangoon, place and cook until lightly brown.  You can turn the rangoons on their sides to ensure cooking of all sides since you are completely covering the rangoons with oil.
Remove from oil and place on paper towel to absorb extra oil.  Serve with siracha dipping sauce or your favorite sauce.