My Latest Favorite Thing from Trader Joe's – Pumpkin Spiced Pumpkin Seeds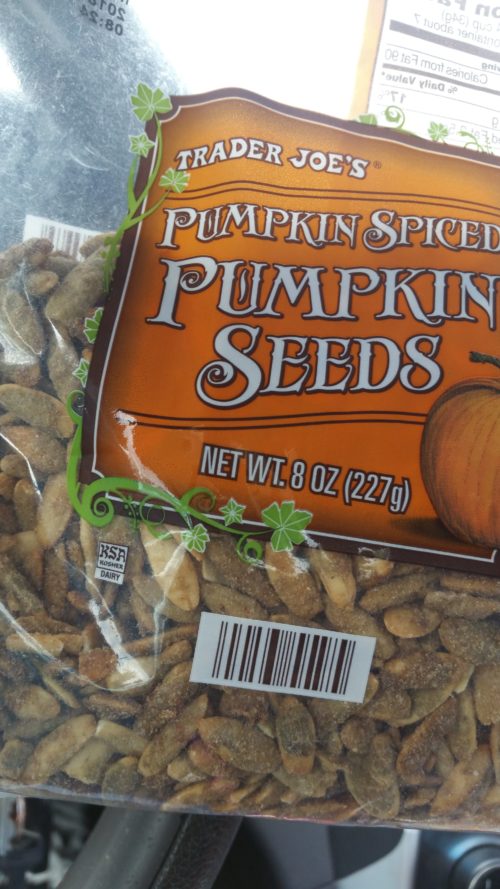 Check out my latest favorite thing from my favorite store, Trader's Joe.  Did you know that Trader Joe's brand products:
Contain NO artificial flavors, artificial preservatives, MSG, added trans fats, dairy ingredients from rBST sources or genetically modified ingredients.

Trader Joe's brand products contain colors derived only from naturally available products.

We are keenly focused on providing products that offer real value – great quality at a great price.
Just saying, awesome sauce!!!!!!!