Welcome Our Newest Collaborator – Vidafuel!!!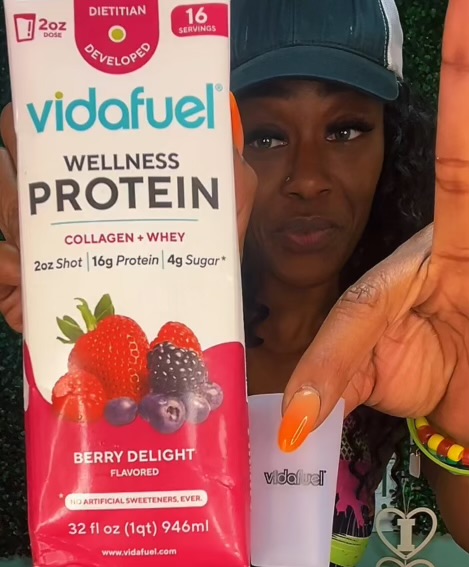 We are excited to announce our latest collaboration is with Vidafuel.  Vidafuel is women lead, women owned company with a mother/daughter duo leading the charge (sound familiar!!)
Click this link https://vidafuel.com/ and USE the code "barigirls15" at checkout to receive benefits which include:
-15% entire order
-Applies to one-time purchases
-No minimum purchase requirement
-One use per customer
-Can't combine with other discounts
Vidafuel was started by Bette Parolini for my mom, who has lived with a chronic disease for over 15 years.  Consuming essential macronutrients to fuel, protect and heal her body became a critical part of her health journey. We struggled to find products that made this easy. Protein shakes were too filling with extra fluid, sugar and fat. Protein powders lacked convenience. Protein bars lacked nutritional quality. She needed something that was both highly effective and efficient. With a dedicated team of dietitians, we worked over 5 years to develop a novel 2 oz protein smoothie shot that delivers the highest quality macronutrients, a subtle, easy to drink taste and unprecedented convenience. Vidafuel Nutrition was born, and people of all ages and health journeys now benefit from our products, including myself!  Vidafuel is dedicated to developing exceptional nutrition products that fit easily into your day and enable you to fill vital nutrient gaps.